2019-05-15
"Tea time is a chance to slow down, pull back and appreciate our surrounding," says Letitia Baldrige.  White tea is something that makes your life worthwhile.
It's born out of the Camellia Sinensis plants and make into marvel dips and powers to cherish the sip.  If you are a tea lover and can't run your day without a sip, join us!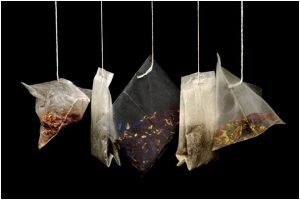 We are listing some of the exotic tea you can ever miss out. Scroll down to get to know more.  They are just handpicked, sun-dried and is just the perfect mix of the rustic flavours.
I have listed below the best tea you can ever in your life. Try them at least once in your lifetime.
White Peony
If you love to have a sip of an authentic white tea that has got is flavour from traditional methods? Go for it! White peony from the Rare Tea Company is one of the rare white tea brands that offer great sweetening flavours like Honey, Muscatel, and peach.  This is a perfect Chinese cup of white tea to savour versatile flavours. The flavours are mild and lingering. You can read more about top white tea from this article. They covered everything about white teas in their article from health benefits to Best White Teas.
Dilmah White tea
Do you want an exotic sip of tea along with the healthy treat, choose Dilmah White Tea?   The tea is picked, sun-dried, processed and sent right from Sri Lanka.  The drink is perfected with antioxidants called Polyphenols. This has an authentic white tea flavor with no dominating flavours added.  Along with the pure taste, Dilmah White tea is also proven to reduce the risk of diseases like heart disease, cancer, oxidative stress, and blood pressure.
Aged Silver Needle

Aged Silver Needle from the Chinese tea company is yet another good Chinese flavoured tea.   Once lifetime isn't enough to enjoy the Aged Silver Needle!  You can find a mild spicy flavour accompanied by the apricot jam flavour.  The tea is available in three different tastes like apricot jam, Rich and Sweet flavour everything with a soft hint of spice.  It's a kind of a versatile flavour that comes along with a great taste.
Cuvee Craighead estate
Cuvee Craighead estate from rare Ceylon Silver tips is just pure and lingering.  It has a remarkable flavour that subtly inherits all the taste of the Camellia Sensis. The tea is silvery white is the blend of strawberry.  This can be served cold.  The dips are fruity and exotic to experience.
Silver Needle Supreme
Silver needle is from JING a Chinese company. One thing we have to accept is that Chinese are expert when it comes to brewing the perfect cup of tea with unimaginable flavours. The tea is just lingering with the characteristics of melon and cucumber. You can feel the sip creamy and exotic.  It does come with other flavours like melon, honey, peach, and cucumber. Fall deep in love with the flavours of fruits and honey.
Kenya Rhino Premium
Tea gets the authentic flavour from the land it's born. So it becomes a blunder mistake to avoid the sip of white tea just because its from Africa.  The drink gets its flavour from the classic white leaves and buds. Kenya Rhino Premium comes with three different flavours like Apricot, Plum and caramel. The brew has a much stronger taste compared with the authentic Chinese flavours.
Silver Needles of Feng Qing

Silver Needle of Feng Qing is of Chinese origin. The flavours are more in-depth and stronger than most of the chine flavours. You can find 4 delicious flavours like  Sweet, Hay, herbal and cucumber. The tea is best for its authentic dips you can savour.  Its aroma is just refreshing and soothing.  There are certain things that only tea lovers can sense.
Glenburn White Moonshine First Flush Darjeeling
Glenburn White Moonshine First flush Darjeeling from the Tea Makers Of London who has taken so much of pain to bring the versatile taste of the white leaves in the hot brewing tea. The flavour is lingering, and with every dip, you can find the deep sense of aroma filled combination of floral and fruits that sweetens your taste buds. The tea is straight from the Himalayas.  You need more than one cup of the sip to thoroughly relish the flavours of Glenburn White Moonshine First Flush Darjeeling tea.
Imperial Jasmine Silver Needle

So far have discussed flavours of fruits and honey. As the name implies, the tea is flavoured with the essential oils that are made from jasmine oil.  The taste is just soothing and gives you a beautiful floral sip experience.  The tea ingredients are just unusual and relishing.  If you want to try something delicate and mild, Imperial Jasmine is the best.
As a tea lover, what's your favorite flavour? There is so much to savour when it comes to tea.  The white leaves are handpicked from different countries like India, China, Sri Lanka, and Africa. Each one comes with the authenticity of its own land.
No more tea sips are confined to boring flavours. There are so many flavours to cherish like strawberry, peach, honey, melon cucumber, and even jasmine. So experiencing different tea flavours is like traveling different horizons.  I hope you would have loved the article on tea flavours.
It's already high time to explore! Fall in love with exotic flavours and do let us know your favorite brands.  Life is short to explore all the flavours of tea! Do you agree?