2022-09-01
Daily steps to walk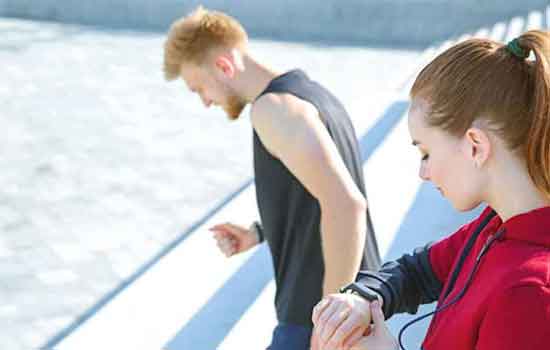 The most simple, effective, low-cost exercise which is also known as a Weight-Bearing Exercise is "walking". Moreover, we have all heard the old saying," after-dinner walk a mile". But actually we need to take daily steps to walk at any time of the day, any place be it the garden, backyard, basement garage, pavement, etc.
Health is wealth, which we all believe. So just by walking a mere 30 minutes a day, we can keep a lot of diseases at bay. Therefore, the best way to start a day is by walking. It's a low-intensity workout that will not do any harm to our muscles, our joints, and ligaments.
Multiple benefits
Walking in the morning has its own charm. All in all, the fresh morning air will smoothen us. We can enjoy the chirping of the early morning bird, the beauty of the rising sun slowly enveloping the sky with all its magnificent hues, even enjoy the lazy sights of early morning when the city actually wakes up from its slumber. Although, less the hustle-bustle better the walk. But if you want to take daily steps to walk in the evening, it's even better.
The whole day's burden gets lifted when we take daily steps to walk enjoying the different sights and sounds of the city as the setting sun bids adieu. And if we follow the saying, then a late night's walk gives us refreshing energy preparing us to take a head start for the next day. Moreover, a walk after dinner helps us to enjoy the sights of the city as it prepares for its lumber with the beauty of the sky covering us.
So walking at any time of the day gives us several benefits like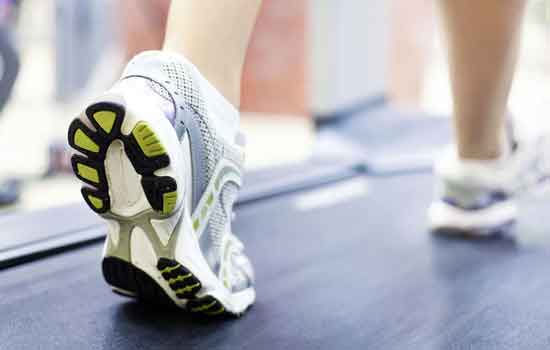 Furthermore, daily steps to walk gives better sleep and prevents Diabetes Mellitus. Although, another major benefit is that it controls our blood pressure and leads to improvement of coordination between our movements thus improving our balance. Moreover, maintaining a healthy weight is another positive benefit to it. All in all, muscles and bones are strengthened and not worn out with it. Minimizing the risk of cardiac arrest and improvement of Pulmonary fitness is another major benefit of it. Moreover, pain or stiffness of muscle is eradicated to a great extent. Additionally, it also leads to an improvement in blood circulation.
STEPS ACCORDING TO AGE AND WEIGHT
If we observe the trend of walking from childhood through adulthood, the male tends to walk more steps than a female. Moreover, an average male child or teen would be taking around 12000 to 16000 steps a day, whereas a female child or teen might be taking only 10000 to 12000 steps a day. However, people in different countries tend to take more steps a day when compared to other countrymen of different countries. All in all, it is a surprising fact that in a small dense population urban country like Hong Kong, the daily steps to walk is around 6880 steps daily.  Whereas in India, the average steps a day is just 4297 steps.
Therefore, a detailed study of the daily activity levels of 717527 people belonging to 111 countries was conducted in 2017. It  showed  the figure of average steps a day was above 5000 for the following countries
| | |
| --- | --- |
| COUNTRIES | AVERAGE STEPS A DAY |
| HONGKONG | 6880 |
| CHINA | 6189 |
| UNITED KINGDOM | 5444 |
| GERMANY | 5205 |
| FRANCE | 5141 |
HEALTH BENEFITS OF DAILY STEPS OF WALK
This shows that the people of these five countries pay heed to their health more than we do. But some factors like climate, income, and conditions of roads and sidewalks play a role in this disparity. Furthermore, in India, it might not be very pleasant to go out to work in the afternoon. Especially in the summers whereas, in the United Kingdom, a stroll in the afternoon sun might be a great idea.
The Centers for Disease Control and Prevention (CDC ), which is a leading Public Health Institute of USA recommends a goal of 10000 steps a day. It a significant goal that is difficult to achieve if not practiced every day. However, this CDC also mentioned that people who track their daily steps tend to take an average of 2500 more steps than people who are not at all tracking their daily steps by using some fitness bands or mobile phone applications. The guidelines for minimum steps as recommended by CDC are around 15000 steps a week which comes to above 2000 steps a day to keep your health in the sunshine.
Reduces chronic elements
Furthermore, walking faster is better than a sluggish stroll. All in all, health benefits are more when we manage to take 30000 steps a week. Many activity monitors and Pedometer apps can help us achieve our goal. Therefore, experts view the magic number of 10000 steps too low for children. Moreover, it is recommended that children between the age group of 6 to 12 years do vigorous physical activities which should be twice as required by an adult. Therefore, twelve thousand steps for girls and 15000 steps for a male child is recommended to keep obesity at bay and enjoy childhood.
Moreover, the magic number of 10000 steps a day is a difficult proposition for the elderly or for those who are suffering from any chronic ailments. Though age might act as a deterrent to walking for older adults, 150 minutes a week of moderate to vigorous physical activity (MVPA) including brisk walking, is highly advisable.
RECOMMENDED DAILY STEPS TO WALK
Overall, any healthy Adult can take an average of 2000-9000 daily steps to walk
Additionally, the special population can take an average of 1200-8800 steps a day
NUMBER OF STEPS TO TAKE TO KEEP A STRICT CHECK ON OUR WEIGHT
| | | |
| --- | --- | --- |
| GENDER | AGE | RECOMMENDED NUMBER OF STEPS |
| MALE | 18-50 YEARS | 12000 |
| | ABOVE 50 YEARS | 11000 |
| FEMALE | 18-40 YEARS | 12000 |
| | 40-50 YEARS | 11000 |
| | 50-60 | 10000 |
| | 60 AND ABOVE | 8000 |
| | | |
| --- | --- | --- |
| MALE CHILD | 6-12 YEARS | 15000 |
| FEMALE CHILD | 6-12 YEARS | 12000 |
PROVIDING A TABLE TO UNDERSTAND THE NUMBER OF STEPS THAT YOU NEED AS PER AGE AND ACTIVITY LEVEL.
| | | | |
| --- | --- | --- | --- |
| AGE | MINIMUM STEPS PER DAY | STEPS TO BE TAKE TO BE ACTIVE | STEPS TO BE TAKE TO BE SUPER ACTIVE |
| 4-6 YEARS | 6000 | 10000 | 14500 |
| 6-11 YEARS MALE CHILD | 6000 | 13000 | 15500 |
| 6-11 YEARS FEMALE CHILD | 6000 | 11000 | 13500 |
| 12-19 YEARS | 6000 | 10000 | 12500 |
| 20-65 YEARS | 3000 | 7000 | 11500 |
| 65 YEARS AND ABOVE | 3000 | 7000 | 10500 |
Although, it is generally true that anybody having a bodyweight of 81.6 kg will be burning 100 calories when he walks for 1.6km. Overall, anybody of 180 pounds will be burning 100 calories when he walks a mile. Thus walking daily helps us to enjoy that deep dark piece of chocolate cake without any worry.
Moreover, if we avoid going for that simple walk, we might eventually land up in a very precarious situation which will hamper our movements.
SOME MOVEMENT DISORDERS WHICH RETARDS OUR DAILY ACTIVITIES
1) ATAXIA- It is a degenerative disorder hampering smooth movements, poor coordination, and disrupting our gait. Moreover, it results in frequent falls of the patient and further injury. Overall, a person suffering from Ataxia might face tremors, clumsiness, and instability along with imbalance.
2) DYSTONIA – Moreover, it causes uncontrollable twisting, repetition of movements, abnormal posture affecting the arms, legs, eyelids and vocal cords.
3) ESSENTIAL TREMOR- All in all, it disrupts the basic movements because of uncontrollable trembling of one or both arms. It generally affects people above the age of 65years. Moreover, it is caused mainly due to the abnormalities of the portion of the brain which controls movement.
4)HUNTINGTON'S DISEASE – Generally observed in one in every 10000 people in the USA. Altogether, this degenerative disease actually attacks a person in his middle age between 35 years to 50 years. Mostly a hereditary disease which causes uncontrollable movements mainly jerking of the limbs, face, and trunk, eventually causing psychiatric problems.
5) MYOCLONUS –  All in all, it causes twitching of any muscle or a group of muscles. Moreover, many diseases like Huntington's disease, Celiac Disease, Alzheimer's Disease might relate to a patient suffering from Myoclonus.
6) PROGRESSIVE SUPRANUCLEAR PALSY (PSP) – Moreover, this disease causes slowing down of movements, disruption of speech and eye movements. All in all, it also leads to a lack of control over walking and balance, causing frequent falls.
7) MULTIPLE SYSTEM ATROPHY (MSA)- Reduced balance, lack of coordination, slowing down of movements are some of its symptoms. Along with a fall of pressure when a patient tries to stand. Moreover, the stiffness and rigidity of muscles also disrupt daily activities.
8) PARKINSON'S DISEASE – Degenerative neurological disorder disrupting the "substantia nigra" which controls movements. Every year nearly 60000 new patients suffer from this disease. Overall, muscle stiffness, tremors, lack of continuous movements, imbalance coupled with dementia or depression are some of the symptoms of this deadly disease.
9) SPASTICITY – All in all, it affects our voluntary movements and adversely affects speech and walk. Although, it can occur due to spinal cord injury, cerebral palsy, brain damage, and severe head injury.
10) TOURETTE SYNDROME – Moreover, it's a hereditary neurological disorder that causes uncontrollable tics, which are vocal sounds and involuntary actions. Therefore, in many cases, this disease disappears when a person is in his 20 s.
Thus daily steps to walk can keep us healthy, uplift our spirits, increase our stamina and help us enjoy life to the fullest.